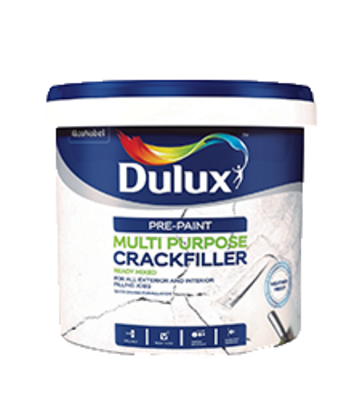 Dulux
Prepaint Multi Purpose Crackfiller Ready Mixed
Features
Dulux Pre-Paint Multipurpose Crackfiller Ready Mixed is formulated to give a tough weatherproof finish.
Special binders give excellent adhesion.
It is suitable for all interior and exterior filling jobs
It sets to a grey, weatherproof finish in 60 minutes.
It accepts bolts and screws and will not shrink or crack. It is drillable.
Easy to use – excellent results are achieved by the average D-I-Y enthusiast.